Even from the most horrific stories, there's a moment we can all smile.
No one expected this to take place when the police were performing a drugs search. They were raiding a home when they were giving instruction to gang members to lie on the ground. This is standard procedure in order to ensure that no one is concealing a weapon on their person.
But no one expected that a lone dog would be the one to join them. Photos reveal the dog lying on its back amongst the gang members, as if he's surrendering too. Police stated that they tried to remove the dog from the premises, but it continued to go back to the same spot and puts its paws up in the air./awesomeanimalrescues
Take a look at this image!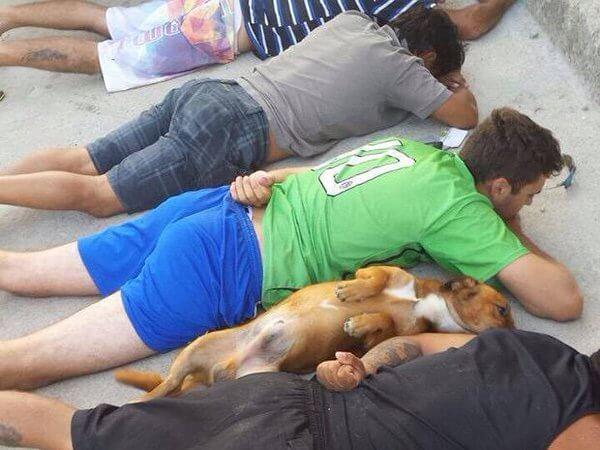 Image Credit: Gary Duffy / Twitter
Perhaps it understood their plight and wanted to show that he meant no harm as well. Thankfully, only two men were arrested. No dogs. Share away, people!